Whitepaper Download
Making magnesium alloys corrosion-resistant with PEO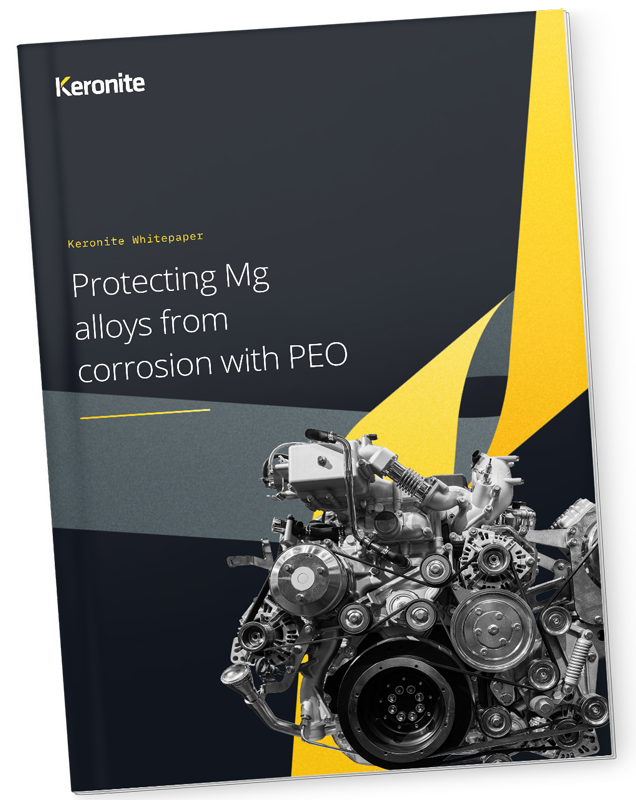 Materials like magnesium continue to grow in popularity for designers of new products due to their weight-saving properties. But magnesium's susceptibility to corrosion presents a big challenge. Plasma Electrolytic Oxidation (PEO) surface coatings are currently showing the best results for preventing corrosion. Our new whitepaper covers this in depth, exploring:
Keronite's advanced coating for
lightweight magnesium components
Our latest developments in coatings for
extreme corrosion resistance
Performance of our Duplex PEO coatings in salt-spray testing
Complete the form to download the whitepaper!