Light mode
Dielectric strength: a review of Plasma Electrolytic Oxidation
19 September 2023
Breakthroughs in artificial intelligence (AI) and machine learning are beginning to shape the global economy. Significant amounts of investment has been diverted to companies that are purporting to exploit the opportunities created by these two new trends.
In engineering, there's also a wealth of opportunity to be had as well. The automotive sector is responding by adding more sensors and electronics to the designs. Industry is beginning to use robots and push automation even further. Aerospace companies are beginning to introduce more technology in satellites and drones.
Yet to enjoy the benefits of AI, these technologies still need to be brought to life. Light alloys are playing a crucial role, as they are lightweight and inexpensive. However, their role is changing with more electronics introduced into equipment.
A phenomenon called dielectric breakdown occurs when an insulator, like ceramic, becomes charged simply due to the voltages it is exposed to. Fortunately, advances in surface technologies mean that light alloys like aluminium can protect and improve the performance of components in this equipment.
Introducing plasma electrolytic oxidation
Keronite are the world leaders in plasma electrolytic oxidation (PEO) technology. This advanced surface coating can uniquely improve the performance of light alloys. Keronite's materials scientists create bespoke coatings that match the exact requirements of an application. PEO coatings are used extensively across the automotive, aerospace, and manufacturing industries.
Given the need for coatings with higher dielectric strengths, Keronite's scientists have devised a new technique that has markedly improved the dielectric strength of PEO. As well as improving dielectric performance, Keronite's materials science create coatings that provide comprehensive protection. This means coatings can provide dielectric strength, corrosion resistance and wear resistance in one solution.
The dielectric strength of PEO coatings
PEO is an innovative coating methodology based on an electro-chemical conversion process. The five-step process form a highly adhesive, ultra-hard ceramic layer upon the surface of light alloys. Depending on the electrical regime, electrolyte composition and duty cycle employed, the characteristics of the coating can be transformed to create coatings with a unique mix of characteristics.
In recent years, Keronite's scientists have been able to adjust the coating methodology to achieve dielectric breakdown strengths of greater than 3kV. This enables the use of PEO in applications as varied as electric vehicles, spacecraft, manufacturing machinery and miniaturised consumer electronics; essentially, any application involving high power electronics.
On other parameters, PEO coatings also offer impressive performance, including:
Electrical resistivities of up to 4.6 × 1012 Ω.cm without any subsequent sealers
High dielectric strength insulation (upwards of 2kVAC,DC)
PEO combines dielectric strength and electrical insulation with thermal conductivity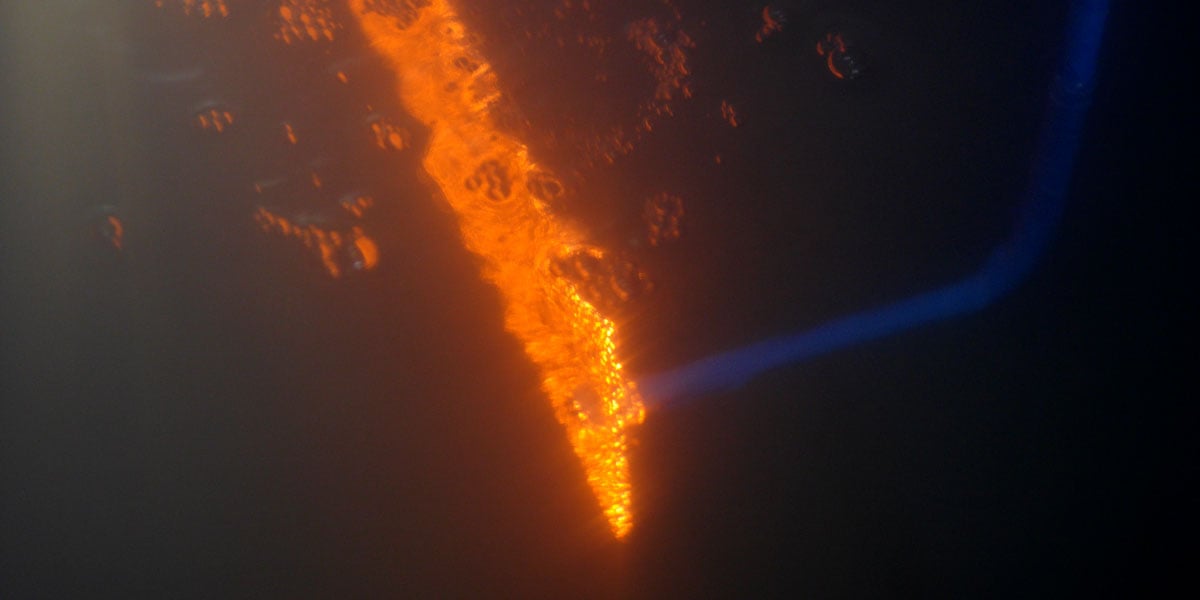 Plasma electrolytic oxide coatings thrive in applications requiring a multitude of coating qualities. In high power applications, the necessary characteristics typically include dielectric breakdown strength, electrical insulation and thermal conductivity. In years gone by, surface technologies could only realistically improve a single quality. However, PEO is able to enhance light alloys used in these applications:
In a 2019 paper reviewing the suitability of PEO in microelectronics, researchers found PEO coatings on Al were 900% better at diffusing thermal energy than the uncoated alloy.
In terms of thermal transmission, Keronite's proprietary research shows that the coatings are able to achieve thermal transmission of 0.8-10 W m-1 k-1.
PEO coatings are stable to over 950 °C and resistant to thermal cycles, which enables their use in high-efficiency internal combustion cylinders.
PEO's thermal performance has enabled it to be used to create heat sinks in numerous applications. Coupled with PEO's dielectric strength, the coatings are providing enhanced performance for light alloys within electric vehicles, manufacturing machinery and other new technologies.
Scope for innovation
Keronite's team of materials science have developed solutions for a whole manner of applications where dielectric strength is necessary. Yet recent research has highlighted scope for innovation in PEO technology that is likely to yield further advances in performance.
Even more interestingly, the new emerging applications are likely to present brand new challenges for light alloys. Robotics and machinery with extremely compact microelectronic components will increase the need for greater protection offered by light alloys, in terms of thermal diffusivity, electrical insulation, dielectric breakdown strength, as well as other factors such as wear and corrosion. Keronite are engaged with OEMs across a number of sectors whereby these sorts of challenges are becoming apparent with new technologies.
If you are working on a project that involves a complex materials science challenge sourcing from the performance of light alloys, then get in touch. One of our technical team will be able to provide you with further information about the array of coating options and potential to develop bespoke solutions to uniquely enhance the materials used in a specific application.

Keronite is now part of the CWST engineered coatings business.